[title text="Slat Order Example" style="center"]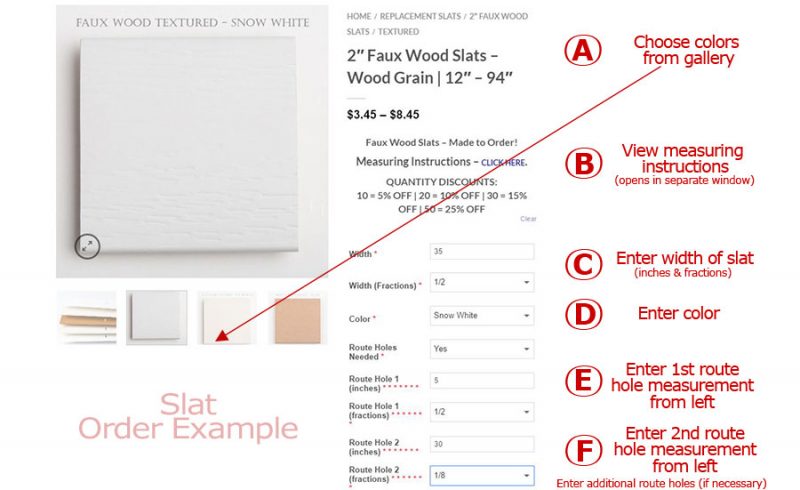 [title text="Valance Order Example" style="center"]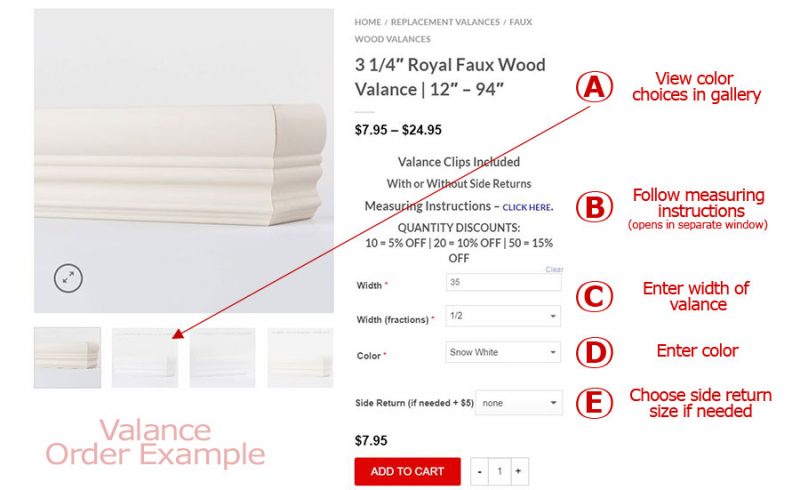 [title text="Proceed Through Checkout / Payment Process" style="center"]
Fill in BILLING DETAILS.
If your ship to address is different than your billing, check the SHIP TO DIFFERENT ADDRESS box to enter your ship to address.
Review YOUR ORDER details.
Click the PROCEED TO PAYPAL button to pay by Credit Card, or PayPal.
Choose a way to pay – either log into your PayPal account, or choose Pay with debit or credit card.
Complete payment.
You will then receive an email with all of the details of the products you ordered. You will also receive another email receipt for your payment. The products will then be processed and shipped. At that time, you will receive an email with a link to track the shipment.
If you have any further questions, please visit our Contact Page.
If you have shipping questions, please visit our Shipping Info Page.